"Why do they keep fighting?"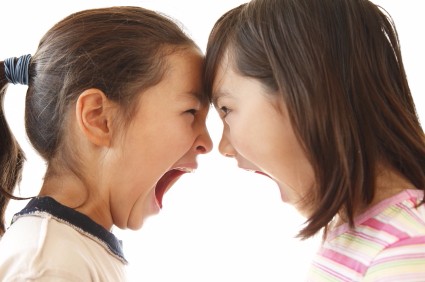 Do you see yourself in these situations?

Situation #1 - The kids are fighting - again! The harder you try to make it stop, the worse it seems to get - and the kids seem more and more resentful.


Situation #2 - One minute they love each other and the next minute they're arch enemies. The older they get the louder and angrier it gets. You hate the way this affects everyone's mood, including your own.


Situation #3 - Time-outs, required apologies, and firmness temporarily curb the fighting, but it soon comes back with more intensity.


Situation #4 -
Your young kids are beginning their rivalry and you worry where it's heading if you don't learn some better strategies.
Conflict is normal and the way kids learn to get through it either prepares them for a life of constructive conflict resolution - or not.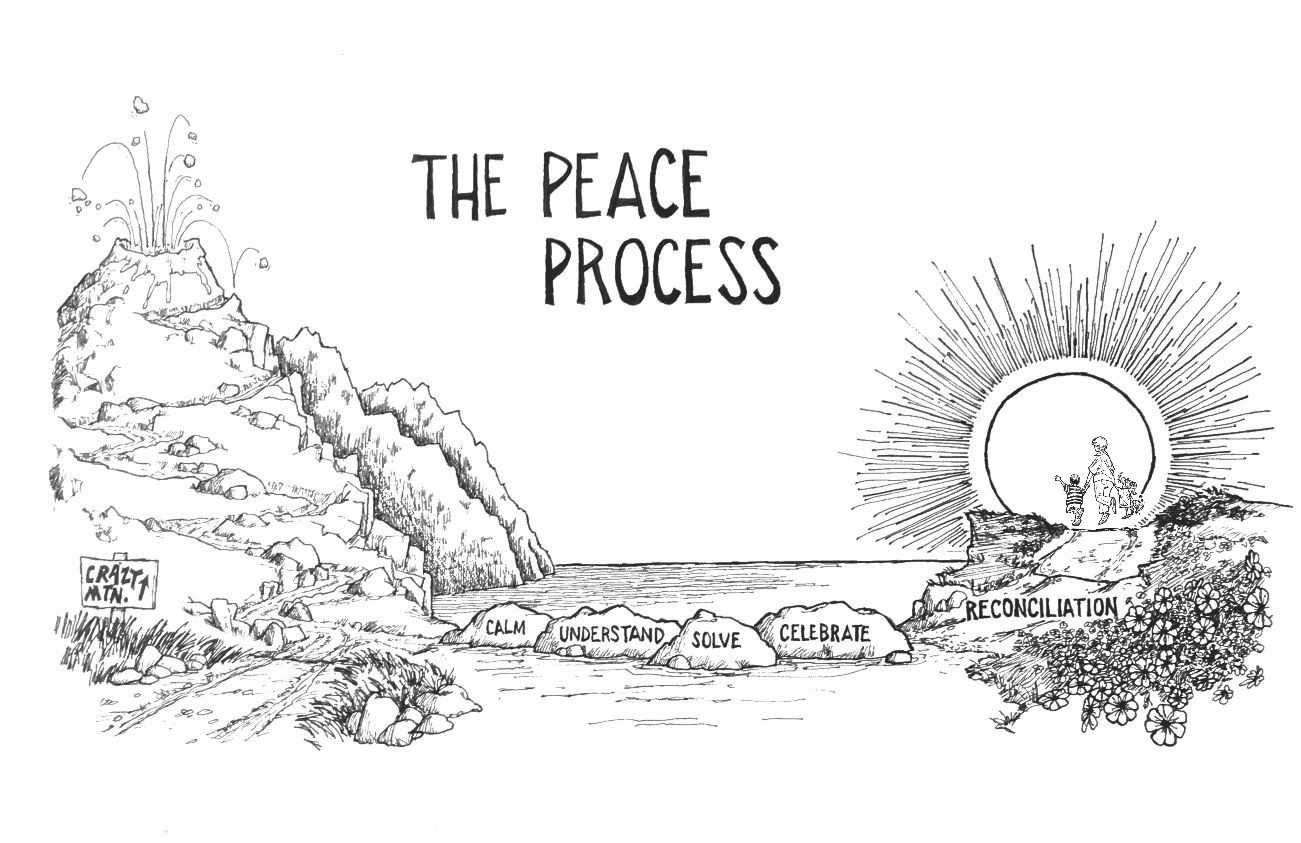 Jim and Lynne Jackson, co-founders of Connected Families, teach a brilliantly simple tool called The Peace Process. This process has equipped thousands of parents to constructively guide their kids to solve conflicts well. Now, they're excited to offer this online course to you!
Parents love The Peace Process because it is practical and easy to understand and implement. Kids love it because allows them the ability to make a path through conflict. People have found these principles helpful because they are memorable and doable.


These guiding principles give kids a way to mend a broken relationship and make things right with each other. Rather than a forced apology, The Peace Process
teaches kids how to reconcile well. The skills learned will follow them well into adulthood.
Read these testimonials from course participants: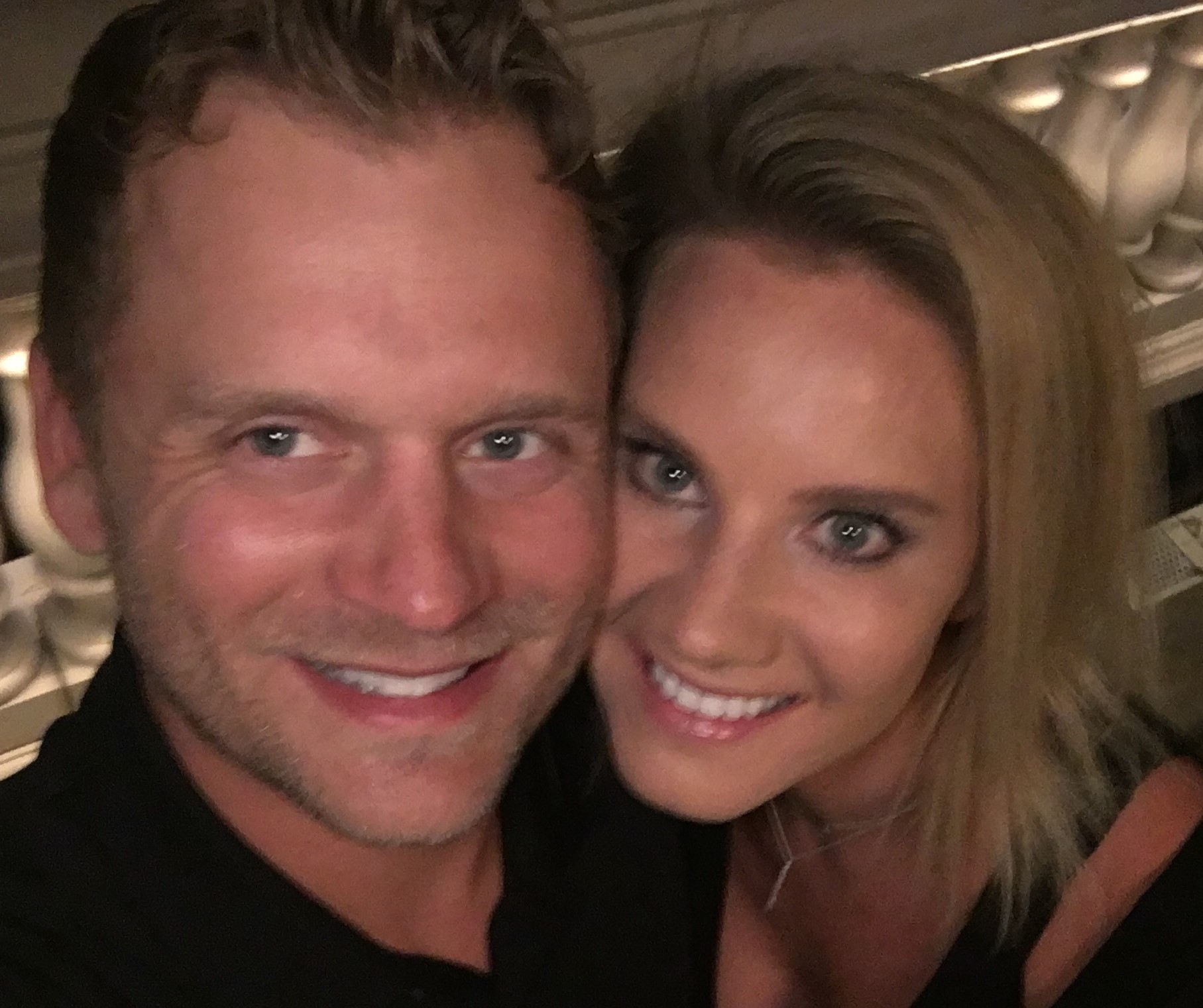 Last spring when we went on vacation, we hit our low point in our girls' conflict with each other- they were being physically aggressive and screaming at each other, usually several times every day. We felt discouraged and desperate, so we dove into the Connected Families' ideas about sibling conflict. Over the summer things really began to change. By this spring when we went on vacation - they had no meltdowns, and we were blown away by how well the girls treated each other the entire time. Quite a miracle for our family from a year ago!
Keith and Neleigh - parents of two

I loved many things about this course. First, the content was excellent. The information was helpful and practical. My kids liked watching the video clips that were for them and it helped to involve them in the training process so it wasn't just something I was imposing on them, but we were all going through it together. Second, I loved that the course was doable and it didn't feel overwhelming to commit to it. Like most parents, I have a full schedule, but it wasn't too hard to fit the sessions into my busy schedule because of how they are formatted. You can easily break up a session into 10 -12 minute chunks or you can go through the whole thing at once, depending on your schedule. I highly recommend this course to anyone who wants to become a family of peacemakers.
Michelle - mom of four

My kids conflict was putting a big damper on my desire to come home after work. This course helped me feel more confident that I can let them sort it out. Now, their conflict doesn't get as heated. When they start arguing with each other or tattling on each other I ask "Would you like to do the peace process?" Most recently, they've started to jump right in on their own. I love watching them sort it out!
Andrea - mom of two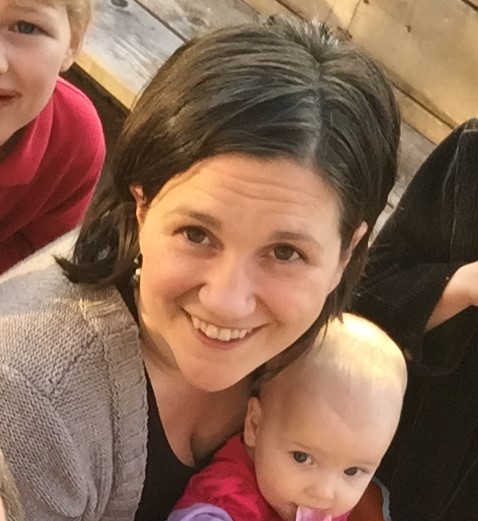 We didn't extinguish sibling conflict. More importantly, we gave our kids and ourselves a tool for how to get to the heart of the conflict, find a real solution, and reconnect. We all have a simple framework for how to turn things around.
Jacob and Katie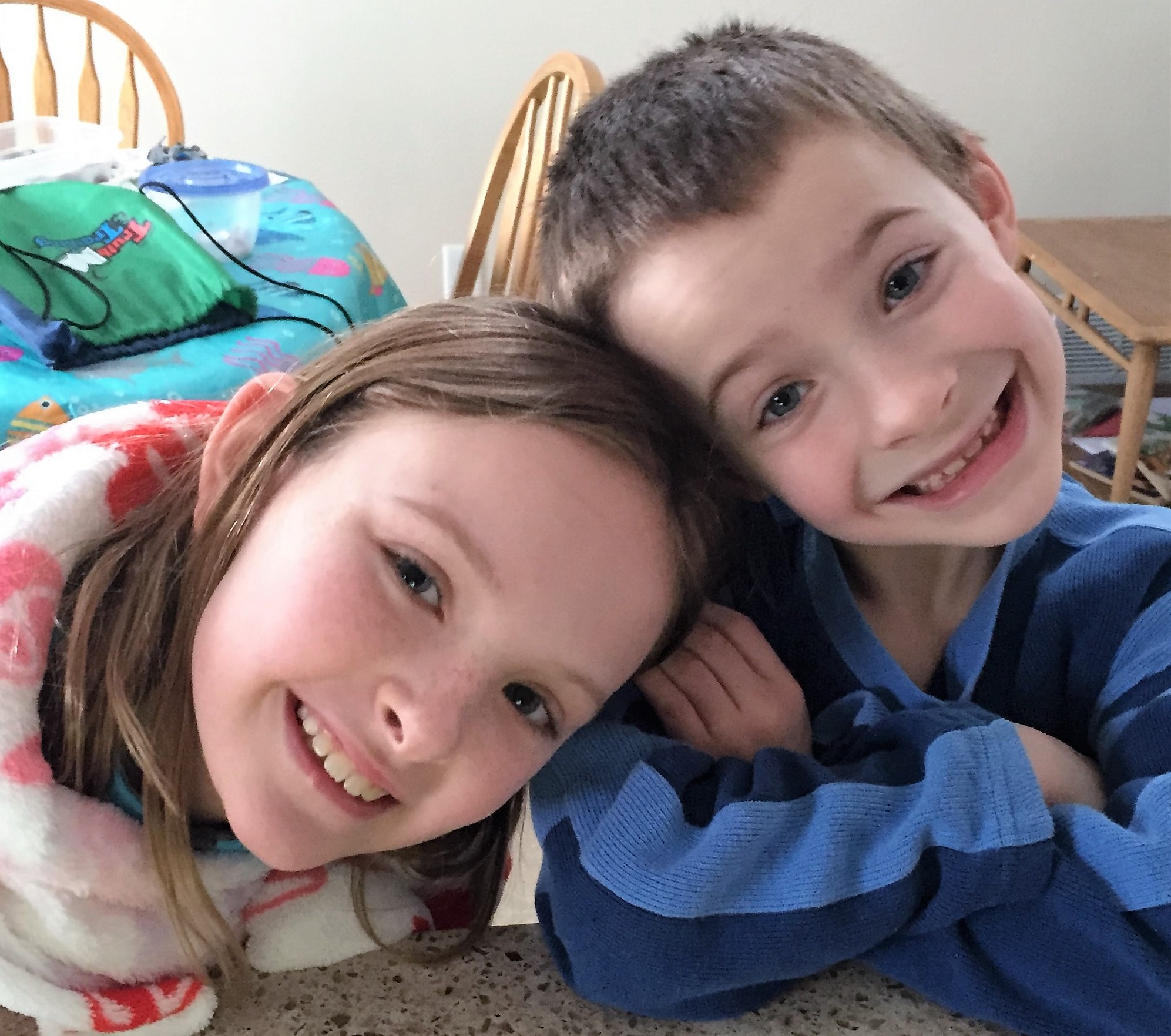 This course not only helps in sibling conflicts, but general family conflicts. We're using the peace process a lot - at least acknowledging what's going on & trying to work towards complete resolution/celebration.
Patty - mom of two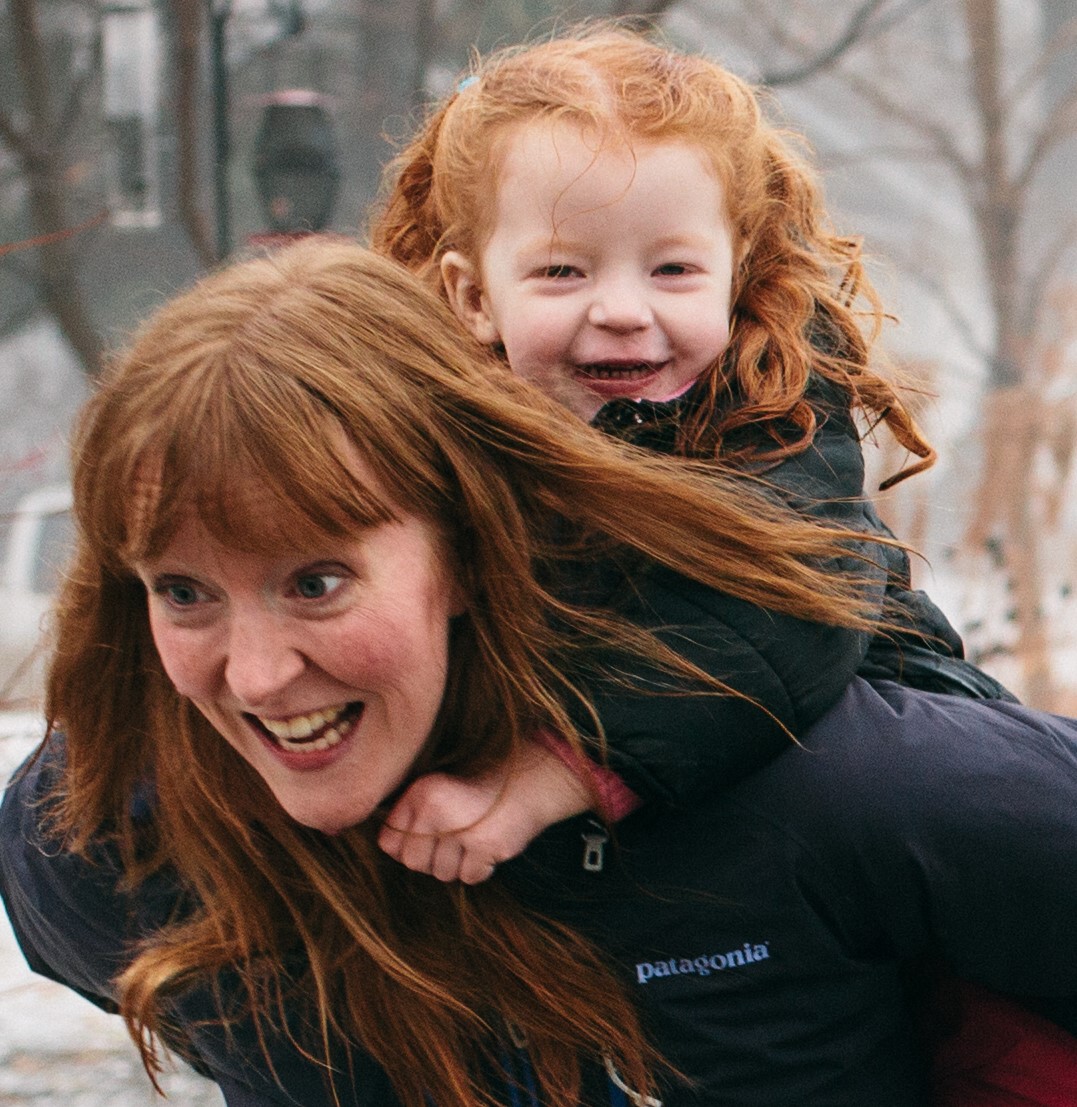 Thank you for this course. No other materials on parenting have been as helpful to our family as yours. We are grateful for your work.
Jody and Jesse - parents of two
Sibling Conflict course participants gain:
A new vision of relationships in your family.

Ideas for what to ask or say in the heat of the moment

Practical examples from "real" life.

An understanding of the role of God's grace in conflict

Ideas for showing your kids how to deal with their conflict WITHOUT you.
Five short sessions that will transform the way you think about sibling conflict forever:
Session 1: Getting "Unstuck" from Sibling Conflict
Session 2: Taking the Step from Crazy Mountain to Calm
Session 3: Building Understanding Around Sibling Conflict
Session 4: Facilitating True Conflict Resolution
Session 5: The Superpower of Celebration
Register now and receive
Access to the online course, at your pace and on your own time; day or night.
Access to the course moderator Stacy Bellward, who will answer your questions and support your experience while the course is in session (June - September 2016).
A set of practical tools to start using right now.
Loads of extra resources and videos on topics such as assertiveness, emotions, how to get calm.
Extra short videos just for kids
A downloadable course workbook. Keep your thoughts and ideas handy for future reflection and to refresh your skills.
Lifetime access to the online course. Go back and review the material as often as needed.
Our money back guarantee. If you find that this course isn't for you, contact us after watching the first session for a full refund.
Are you ready to invest in your family?
Get started. We make it easy.
We've seen the powerful difference that The Peace Process has made in the lives of families we've served and so we want to make this course available to everyone, regardless of their ability to pay. The group that tested the course for us this spring told us that the material is worth well over $60. But we're staying at $48 as the suggested rate….and if that is still too high, you can choose a lesser amount ($24 or $12). If you are unable to contribute, contact us at courses@connectedfamilies.org for full scholarship
This course is not open for enrollment.
Your Instructors
Jim and Lynne Jackson speak to thousands of parents a year through Connected Families, the ministry they started in 2002. They both brought their unique experience to Connected Families; Jim working with at-risk teens, and Lynne as a pediatric occupational therapist working with sensory sensitive youngsters. And both had loads of experience raising their spirited young crew of three. After being dissatisfied with conventional parenting methodology, they began a journey to discover what it takes to see big changes happen – not so much in managing behavior, but in the quality of relationships that build strong influence with kids' hearts.

Your Course Moderator: Stacy Bellward
Stacy's history with Sibling Conflict started at 5 years old with her younger sister. It was fierce and ugly and left unhealthy patterns of resolution that did not serve her well. She and her sister had a "coming together" as young adults and wonder how things would have been different if they had learned The Peace Process as kids. That is why she is here - to help you learn and implement this in your home.
Some questions you might have:

---
How long does each session take?


Each session takes between 30 and 45 minutes to complete. There is approximately 20 minutes of video for each session. The balance of the time is used for reflection and to answer questions.

---
With everything going on this summer, how will I ever complete this course?
We've found that those with the highest completion rate put each session on their calendar and treat it like it is a real appointment that they can't miss. Our suggestion is to schedule one session per week for five weeks. That will keep the momentum going, but you also won't feel overwhelmed.
---
Can I have a friend join me?


Of course! In fact, we encourage it! Just have that person register separately. If finances are an issue, have them choose the $12 option or contact us for a special code which will allow them to access the course for free. Please do not share your username and password with others.

---
Could you tell me more about Connected Families before I commit?
Connected Families exists to bring uncommon grace and truth to those parents longing for more than simple answers and quick fixes. The basic idea is this: When parents make a primary goal of getting their children to behave right, parents and kids generally become adversaries. But when parents learn to focus first on helping their children grow into healthy, biblically-based belief about themselves and the world, these parents become allies with their kids and gain great influence in their lives. So we equip parents with a new primary goal, one that positions them as allies instead of adversaries.
---
Does this course address kids with special needs?
Nothing that we do at Connected Families is methodical or prescriptive. There are not steps to follow for a certain outcome. We teach that there needs to be a foundation of safety and love and we get that by asking lots of questions of our self and then asking how our child is perceiving what we are saying. Then we move on to coaching them in their God given gifting and when needed to correct. Our goal is not about ideal behavior - but all about the heart of the parent and the heart of the child. We think this is a great foundation for all parenting, regardless of special needs.
If, however, you feel like the course is not helpful to your family due to a child's special needs, just contact us for a full refund.
---
Does this course promise a quick fix? Or is it a complicated plan that I will have to enforce?


Connected Families exists to bring uncommon grace and truth to those parents longing for more than simple answers and quick fixes. We have broken down the journey to reconciliation into a memorable cartoon image that provides a framework for you to walk through. This is not a complicated plan but it does take thought and prayer to teach your children. Once they've learned The Peace Process they can begin working through sibling conflict without you!
---
I have a blog and/or podcast. Can I become an affiliate and earn some extra cash for promoting your course?
Yes, we'd be honored! Just contact our publicist Elsie by filling out this short form.
---
What is the timing of the course?
Thursday, June 23- Registration opens
Tuesday, June 28 - Course launches
Monday, August 22 - Registration closes
Monday, September 26 - Course closes (you'll still have access to the material, but the course will officially be closed on this day).