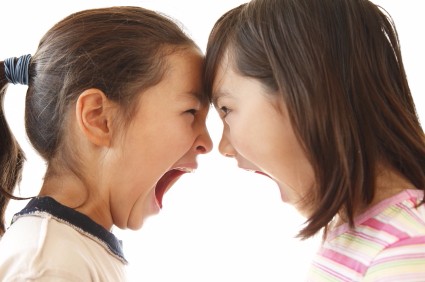 Do these scenarios sound familiar?

The kids are fighting - again! The harder you try to make it stop, the worse it seems to get - and the kids seem more and more resentful.


One minute they love each other and the next minute they're arch enemies. The older they get the louder and angrier it gets. You hate the way this affects everyone's mood, including your own.


Time-outs, required apologies, and firmness temporarily curb the fighting, but it soon comes back with more intensity.


Your young kids are beginning their rivalry and you worry where it's heading if you don't learn some better strategies.